MANAGED SOLUTION
Why our clients choose our Managed Solution
Peace of Mind:
You can relax and rest assured that our IT experts are working on your network and making sure things are running smoothly all the time. We provide end to end solultions from your internal network to your cloud applications.
Transparency:
Have a CIO level view of your network. Reports are given to you monthly to keep you informed.
Fix Your IT Expenses:
Stop wondering what you are going to spend each month on IT and create an IT budget with this program.
Helpdesk Support:
Our engineers will work to solve your issues for no additional cost with this solution.
Do you know how much you spend on IT each year? Stop wondering how much your network is going to cost you each month and take control of your IT expenses! With MSP Inc's Fully Managed solution, we support all your IT requirements for a fixed price each month.



Take advange of LightSnail Amazon AWS to EC2
We manage your AWS envivement and assist to migrate or create new cloud services
Your complete Office in the cloud
We help to migrate and manage your office365 account from basic email to, cloud pbx , Skype for business, and Teams.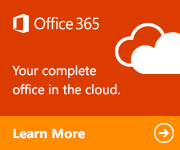 ana's cloud LLC
28 Maple Place #1037
Manhasset NY 11030
212 738-0839 option 2